Heaven Sent Animal Rescue Inc. is an all-volunteer Not-For-Profit Corporation founded by a group of friends with Christian values. We are dedicated to finding loving homes for animals who are unwanted, abandoned, unable to be kept by their owners or otherwise needy. The dogs we have for adoption are known as "rescue dogs". They come from owners who feel the need to surrender, puppy mills, and animal shelters.

Wherever these animals come from, we "rescue" them and try to place them in loving, forever homes. Once we take a dog into our program, it is placed in a foster home. It is usually with several other little dogs. In the daily care of these dogs, it is observed how they get along with each other, their temperaments, energy levels, etc. We have little or no background information for most of these dogs. These little dogs come with their own "baggage" and we don't know what is in there. It takes a few days for them to feel secure enough to let their true personalities shine through. We do our best to match each dog with a suitable family.

Heaven Sent Animal Rescue does not have an actual facility. All our animals live in loving foster homes while we work to find them forever homes of their own. Adoption Clinics are held at the Clifton Park PetSmart.



---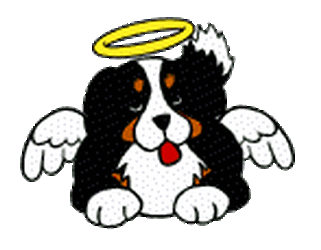 ---

" The fate of animals is of greater importance to me than the fear of appearing ridiculous; it is indissolubly connected with the fate of men." Emile Zola (1840-1902) .

A righteous man regardeth the life of his beast. Proverbs 12:10



"If someone says that you can't buy love, they evidently never paid an adoption fee"



---