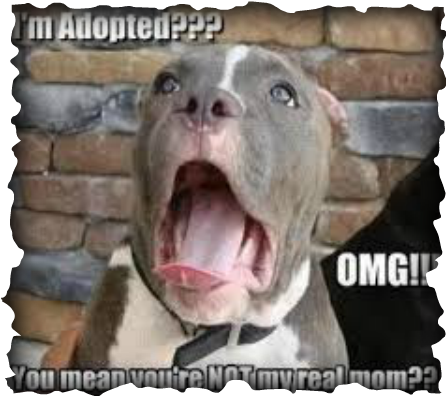 .

As of 04-10-2016 Heaven Sent has found loving homes for 863 dogs.

---

Available Dogs
To see some available dogs up for adoption click on our
"Facebook"
page or our listings at
PetFinder.com
.
What you will need to bring for the adoption process:
A completed Adoption application(PDF)
A letter from your vet stating all of your other pets are spayed/neutered AND up-to-date on immunizations and heart worm tests. If you do not currently have pets, attach a letter from the veterinarian practice you plan to use that states new clients are being accepted.
If you rent, a letter from your landlord stating a pet is allowed.

Adoption Fee
Each dog will have an adoption fee of (to be determined) . All dogs are vetted, spayed/neutered, UTD on shots including rabies, recently de-wormed and micro-chipped.
Adoption Fee explained:Adoption fees do not pay the salary of anyone in the Heaven Sent organization.
There are no salaries. All foster parents are volunteers, all adoption clinic workers
are volunteers. Every penny of your adoption fee is used solely for the dogs that we rescue. We never get ahead in rescue because there is always another dog in need. Heaven Sent is a non-profit organization.
Regardless of age, breed, purebred or mix, the costs for basic medical care is the same.
Our adoption fee for all dogs isand includes:
Spaying or Neutering
Rabies, Distemper, and Bordetella Vaccinations
Heartworm and Lyme testing: If either is positive, we will treat the dog prior to placing them for adoption. You will be notified of a positive test/treatment.
General Check-up: All dogs are checked by a veterinarian. If any medical issues are found, we will inform you before you adopt the dog. Dentals are not usually performed; you will be told if the vet check suggests dental cleaning should be done after adoption.
Heartworm medication: All dogs are given heartworm preventative.
Flea check and treatment if fleas are found
Micro-chipped

---
Love and dedication is provided by our volunteers. We appreciate it when others partner with us by making heartfelt donations. Because we take in and treat dogs that are older and often ill, our vet bills are almost always more than our adoption fee. Therefore, we appreciate and accept financial gifts. Maybe a new or additional dog is not in your plans for now, but you can still help with dogs that desperately need us and you.
If you would like to donate items that are in good condition such as, blankets, towels, collars, harnesses, dog carriers or any other dog items (excluding food) you can drop them off at our adoption clinic
scheduled dates
at the PetSmart in Clifton Park.
If you would like to make a monetary donation to Heaven Sent Animal Rescue, you can either visit us at an adoption clinic, or send your check or money order to the address below. Please make checks payable to Heaven Sent Animal Rescue.
All donations are tax deductible.
To contact us; Mailing address;
E-Mail -
heavensentapps@outlook.com
Heaven Sent Animal Rescue
P.O. Box 2583
Glenville, NY 12325
---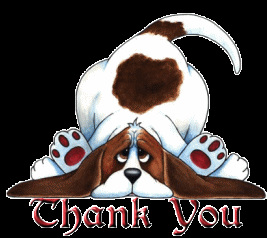 "If someone says that you can't buy love, they evidently never paid an adoption fee"